Another GSLA Success Story
Life has been unbearable for Asabe Jime 50 years old and her 12 children after the rundown of her business months ago. She lives in Corner Yobe area of Borno State and has been trying to make a living but it wasn't as easy as her having something to do.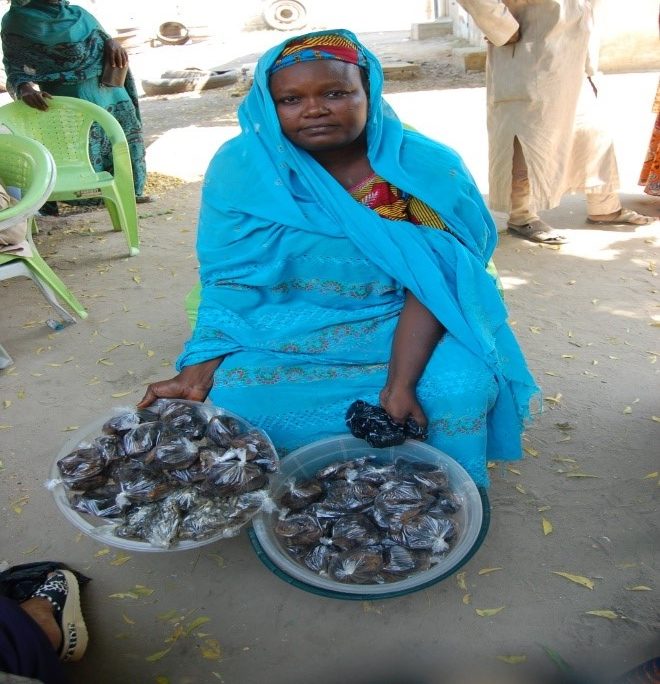 Asabe heard about the GSLA and joined Albarka group, fortunately for Asabe she was made a Key holder in the group and was able to collect a loan of N3, 000 and purchased fish of that worth. Asabe has been making sales and profit worth N2, 000 weekly, she was also trained on business knowledge and has been putting in use the training she got, which has turned out a success. Joining the group has made a very big difference in her life as there's development in her business and she uses the profit she gets to buy more food stuff in the house and also to take proper care of her children, she buys scholastic materials for her children and lives a better life.