Stories From The IHP project
PHC YELDU, Muhammad Lawal Musa, Umar Farouk Musa, Yusuf Yahaya were met and they spoke of how they treat patients without carrying out test on them but now they are in the know of the various kinds of test. Secondly, they talked about managing conditions that they can treat and referring the serious ones. They have more knowledge on HIV, Exclusive Breast feeding, proper counselling of patients, easy identification of Childhood Illness, Danger signs and more. The trainees at Yeldu Facility appreciated the initiators of the training and spoke on how it has made their work easier and better.
At PHC BUI, Garbalsa Yeldu, Asmau Arzika, Nasim Umar Arzika and Bilya Saidu were met and they expressed their feelings on how the training went. They voiced how much knowledge has been gained especially from the IMCI modules; which comprises Nutrition and growth monitoring, how to use the Infant Weighing Scale, the height measuring board, Child Health Card and more. They spoke on the different types of RDT and the advantages of RDT such as being simple, quick, more accurate and how to carry out the RD test.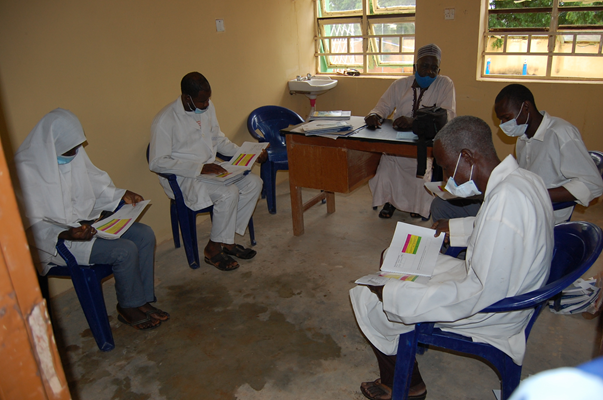 From PHC Falde, Umar Umar, Isah Lawal Kagiwa, Saadatu Muh'd and Nafiu Muh'd were all around and interacted with. During the training they learnt how to identify danger signs, how to assess and examine a patient properly. Also, they spoke on the common ways of preventing Malaria such as sleeping in a LLIN, spraying the surrounding with a NAFDAC Approved Insecticide, clearing breeding sites and more. They further spoke on giving a pregnant woman SP and its advantages which are; reduces the chances that they will end up with maternal anemia or malaria, reduces the chances that their baby will suffer the effects of malaria which include miscarriage, stillbirth or giving birth to a small baby (Low Birth Weight) and increases her chances of having a normal healthy delivery.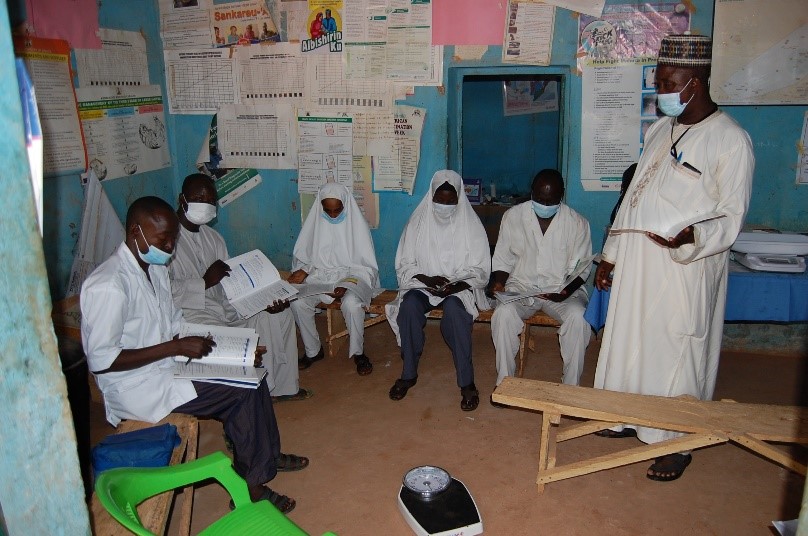 They affirmed that there was no challenge at all, that all that was taught would be put in place.