Giving Life A Meaning
Maimuna Usuman a 40year old woman from Monguno Water Camp was married with 4 children and was 3 months pregnant when her husband left, this led to Maimuna's depression because she depends on her estranged husband for daily needs and a better wellbeing. Maimuna's husband left without any notice and life became more difficult for her and her children. She had no means of livelihood and there was no way she could feed herself and children. The survivor opened up about her situation and her case was then registered by the caseworkers who counselled her, Maimuna was enrolled into the Parenting session organized by PLAN/Life Helpers Initiative.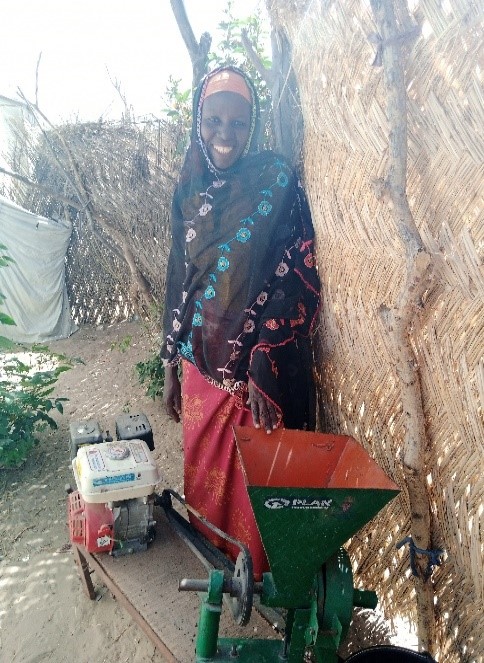 Luckily for Maimuna she was enrolled alongside other beneficiaries for the livelihood program where she was identified and a startup kit was given to her. She was given a grinding machine to generate income so she can properly care for herself and kids. Maimuna's words were "Thank you for giving my life a meaning when I least expected".